Are you tired of looking for plus size leisure wear just to find out it doesn't fit correctly?
Well you're in the right spot!
Kurvy Kitten is the only clothing line specializing in creating fashionable yet 'Komfy' clothing for the plus-sized diva. Although we offer all sizes, we take pride in creating designs that flatter the curvaceous frame.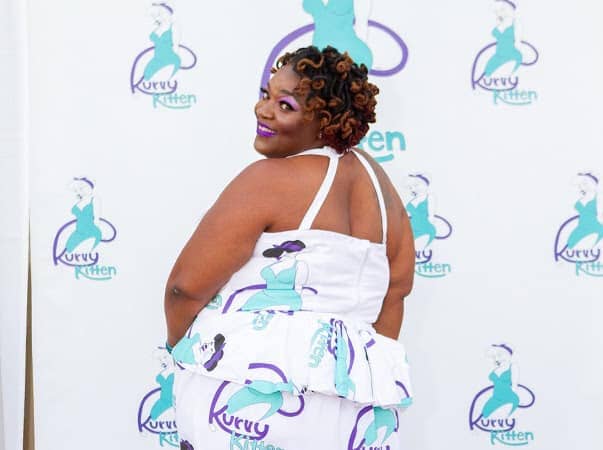 Remember that Kurvy Kitten is a movement to show women that loving your 'Kurves' at any size is the foundation to loving each other!
My name is Kellye Johnson, owner and creator of Kurvy Kitten Clothing and I am so excited that you're here!
I have struggled with finding clothing to fit my frame all my life.
I have had the poofy front due to a long inseam, and I've also experienced the awful gathering in the back of pants from my thigh to waist ratio. I know your pain, sista!
I am a Kansas native but currently reside in Oklahoma City, OK. A strong education in business coupled with experience in accounting has enabled me to settle into entrepreneurship.  My love for fashion and business led me to creating these clothing lines.  We also have clothing for men; called Kool Kats. Kool Kats is a for the cool and sophisticated man. This line promotes a dapper demeanor for men as an alternative to the violent stigma that is commonly placed on them. Ladies get something 'Kool' for the men in your life today! 
My mission is to fill the void of trendy, comfortable clothing for the larger woman and dapper man!